Remember that even the smallest act can make a big difference...
Kindness is the key to impact, transformation, connection and success for 2022 and beyond. Stories of bullying are not uncommon. In turn, even today we hear many stories of bullying and poor leadership – and the impact it has on people's lives, mental health, families, businesses and so forth. In turn, we hear so many stories of poor leadership in the news and media and this impacts how our future generations see and feel about leadership. Can we make a difference by being kind and courageous? We know we can and there is research behind this.
We know of many amazing people, unsung heroes and organisations who are doing remarkable things by their truly kind and brave acts of leadership. There are lots of great leaders out there and we need to share their stories and celebrate their leadership. This is why we have the Outstanding Leadership Awards to inspire everyone to change and focussing on more kind and courageous leaders.
We know without a doubt that courageous leadership inspires action. We know kindness builds trust which is the missing link for Executives today. This is why in our leadership work, programs, awards and coaching it is a fundamental focus as we have seen the transformation. This is why we are on this movement to build a world of courageous and kind leadership.
Harvard Business School's Amy Cuddy, along with her research partners, have demonstrated that even before establishing their own credibility or competence, leaders who project warmth are more effective than people who lead with toughness. Basically, kindness and warmth appears to accelerate trust. But, the link between kindness and great leadership extends beyond just the relationship you have with employees. Interestingly enough, it could also increase employee performance. Consider this. Researchers at Oxford University analysed hundreds of published papers that studied the relationship between kindness and happiness. They uncovered 21 studies that explicitly prove that being kind to others makes us happier. Add to that research from the University of Warwick that revealed that people are 12 percent more productive at work than unhappy people.
Interesting isn't it? Imagine how this would impact in our everyday lives if our leaders and future generations embraced kindness and courage.
Peter Economy best-selling author of more than 100 books--including Wait, I'm the Boss?!?, shows how to Make a Big Difference--One Small Act of Kindness at a Time. Being kind is not something that benefits only the recipient of kindness. The person who makes the difference can gain something positive, too. When you engage in an act of kindness, endorphins (a natural painkiller) are produced in your brain. Plus, people who are kind have 23 percent less of the stress hormone cortisol than the average population. If you want to feel calmer, more optimistic, and have improved feelings of self-worth, consider helping others says Peter. Remember: small acts of kindness can make a big difference in the lives of others. If you need some small acts of kindness ideas to get started, check out the below from Peter:
Give a co-worker a compliment.
Give a stranger a compliment.
Pick up some litter.
Do a charity run.
Serve at a soup kitchen.
Thank a teacher or mentor with a surprise gift.
Send a letter to a good friend instead of a text.
Offer to give a co-worker a ride home.
Send a list of things you admire in a colleague.
Pay for the coffee order of the person behind you in line.
Take your sibling out for some fun.
Buy instrument lessons for your parents.
Leave a positive sticky-note on a co-worker's desk.
Bring sweet treats to work.
Send your mother flowers.
Plant a tree.
Help someone with a flat tire.
Do more chores without someone asking you.
Participate in or hold a fundraiser.
Help a neighbour with their groceries.
Shovel a neighbour's driveway when it snows.
Put your phone away completely during a conversation.
Prepare a meal for your work team.
Babysit for free.
Take someone on a random adventure.
Send a care package.
Make someone a playlist they would enjoy.
Bring someone a souvenir from a trip.
Volunteer at an animal shelter.
Send dessert to another table.
Let someone behind you at the grocery store go in front of you.
Bring flowers to a nursing home.
Leave a generous tip.
And lastly, treat yourself for no reason--you deserve kindness too.
One act of kindness is to nominate in our 2022 Leadership Awards championing Kind and Courageous Leaders, Teams and Leadership!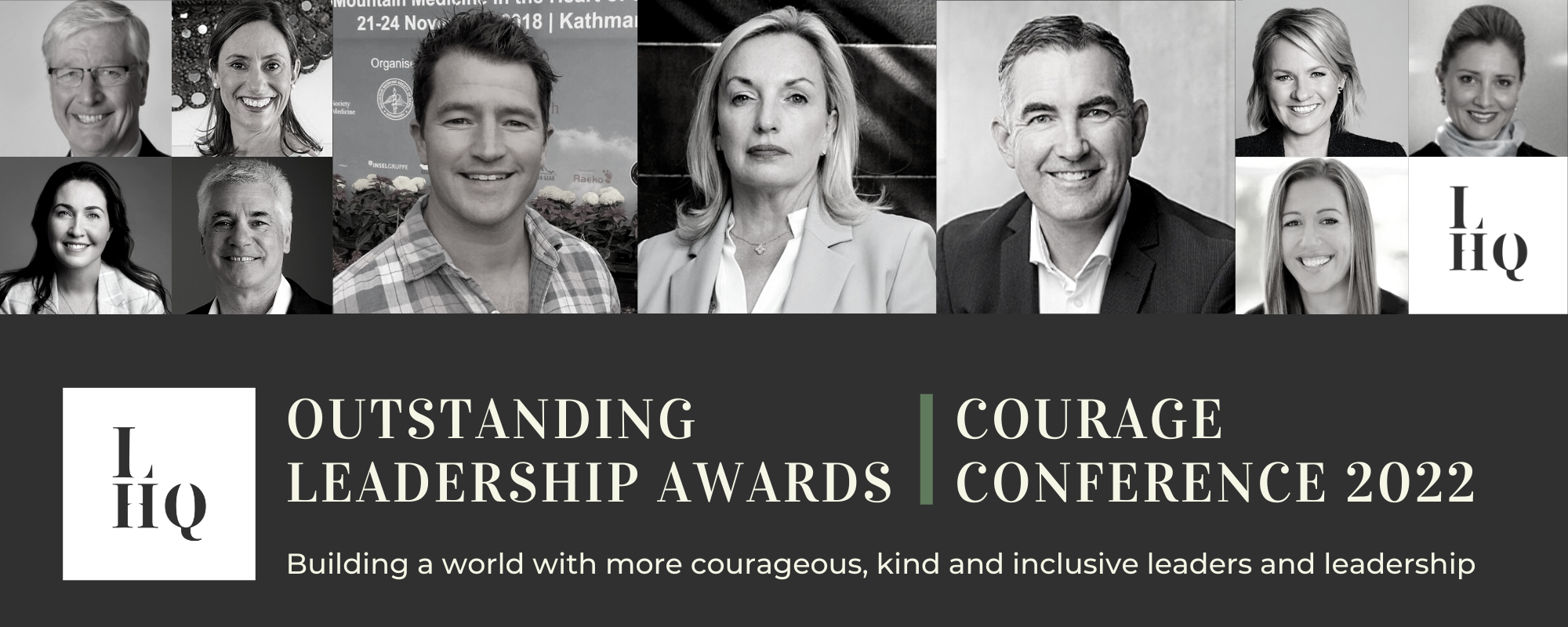 Tracy Brower, a Ph.D. sociologist and the author of The Secrets to Happiness at Work emphasises that 'Small Acts of Kindness can have Big Impact.' Kindness is a really good thing for others—but also for your own wellbeing, according to science. It's also more prevalent than you might think, and a cause for optimism—even in pessimistic times. A brand new study featured in Psychological Bulletin conducted meta-analysis consolidating 201 independent research efforts representing 198,213 participants. It found kindness positively contributes to all kinds of wellbeing. Kindness is more common than you might be led to believe by the dark days of global challenges, doom scrolling or the media which tends to emphasise the negative. Whether it's kindness on the subway, on a college campus or in a corporation—it's all around us. As one woman said, "This restores my faith in humanity." Indeed, it can be a danger to lose hope. But here's how to cling to the positive and turn hope into your own contribution.
In summary, the impact on kind and courageous leadership does not only make a difference at work but in every aspect of our lives. We need our children to see that as fast as the world is changing and as scary it seems, that we are all human and there is hope. It takes kindness, leadership and courage.
Wouldn't we want them to embrace that and show this in their everyday actions and words? Wouldn't we want our people within our teams and organisations to embrace Leadership where they see this word about how they can make a difference and impact?
Remember we can be strong as leaders and show kindness. We can be courageous as leaders and show fear. We can all be leaders without the title or role. It's an attitude, choice and action.
It only takes one act of intentional kindness and courage to make a difference and time to celebrate even small wins. Kindness is the key to great leadership and being a great human.
Let's start a movement and see where the Kind, Courageous and Leadership ripple effect takes you and how can you start this movement in some small way?
By Sonia McDonald - CEO of LeadershipHQ and McDonald Inc. Leadership Coach, Keynote Speaker, Entrepreneur, CEO and Author.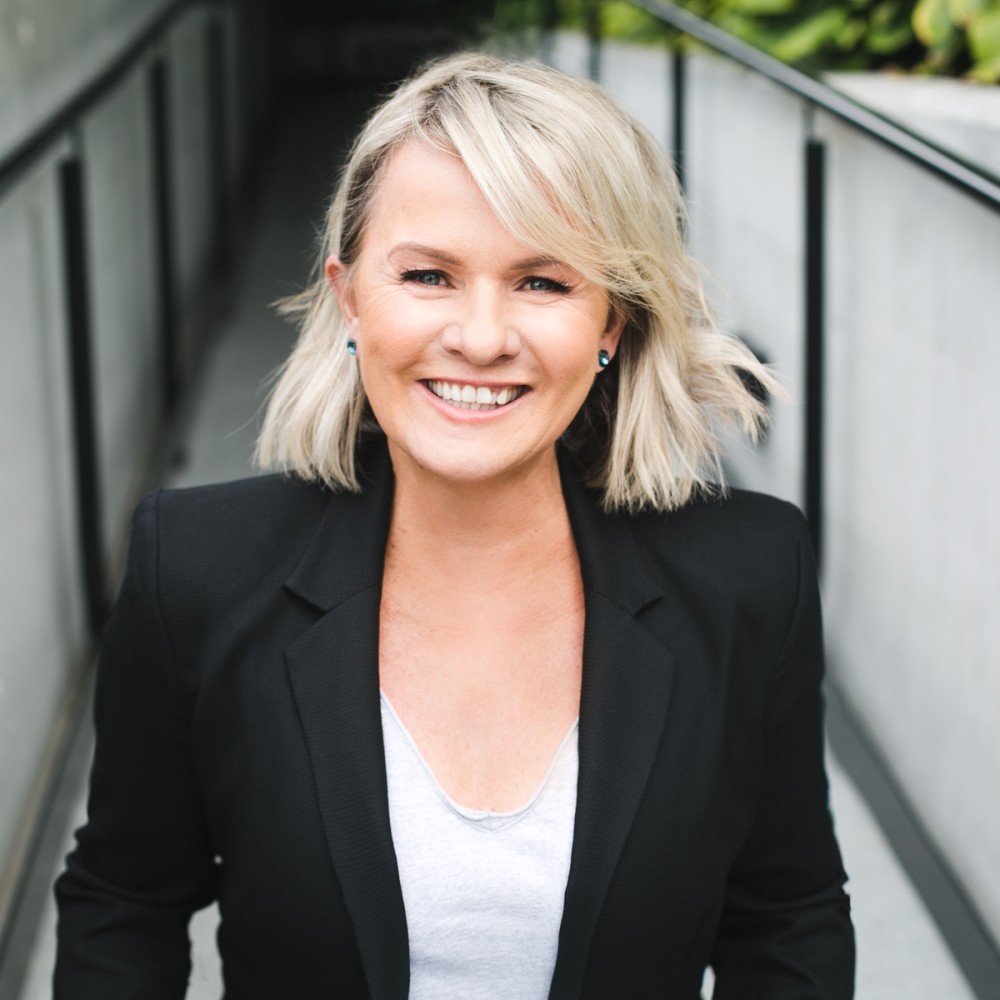 Sonia McDonald is changing the face of leadership across the globe. She believes we should lead with kindness and courage, from the heart, and is known for her mantra 'Just Lead'. She leads by example in all these areas and through her transformational coaching, leadership training programs and cultural transformation for organisations and encourages others to do the same. Sonia has helped thousands of people on their leadership journey to become the best version of themselves and in turn, inspire and bring out the best in others.
Sonia is a founder and CEO of McDonald Inc., LeadershipHQ and Global Outstanding Leadership Awards and 2022 Courage Conference. For more than 25 years, Sonia has been on the front lines of leadership and she is beyond committed to her mission around building a world of great leaders.
She has held leadership positions worldwide and through experience, research and study come to realise what it takes to be a truly great leader. She has been recognised by Richtopia as One of the Top 250 Influential Women across the Globe and Top 100 Australian Entrepreneurs.
Sonia has an ability to speak bravely and authentically about her own development as a leader, personal and career challenges in a way which resonates with her audience. She is a leading coach, an award-winning published author of newly released First Comes Courage, Leadership Attitude and Just Rock It! and has become an in-demand keynote speaker on leadership, kindness and courage.
Sonia has become recognised for her commentary around the topic of leadership, kindness, empathy and courage as well as building outstanding leadership across the Globe.